Whether you are an elite athlete, an office worker, a labourer, a stay-at-home parent, or a weekend warrior – we are committed to returning you to your best.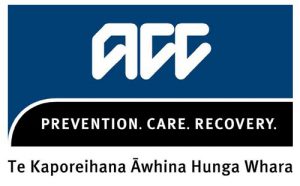 ACC
Initial Assessment $35
Follow Up $30
(No need to see GP first)
PRIVATE
Initial Assessment $90
Follow-up $60 - $70
Comprehensive assessments
An accurate and honest diagnosis
Referral for medical imaging
Goal-focussed treatment and education
Effective rehabilitation exercises
Physiotherapy will help you regain strength, mobility and motor control, to ensure you can get the most out of life. Treatment is tailored to your individual needs based on your general health, lifestyle and activity levels.
Mount and Tauranga Physiotherapists

If you are looking for a physio in Tauranga or Mount Maunganui to help fix your injury, then look no further.
People that live in Tauranga and Mount Maunganui are among some of the most active people in the country – and that is why we need great Physio's.
With lush green hills, white sandy beaches, and plenty of trails we have more opportunities to enjoy the outdoors than the average Aucklander.
So, if you find yourself injured after enjoying the outdoors a little too much, and you need a Mount Physio (or a Tauranga Physio) – then here we are!
Luckily in Tauranga and Mount Maunganui we have some excellent Physiotherapy clinics and Physiotherapists. We are very proud to say that Fighting Fit Physiotherapy is amongst the best of them.
Avoid "hold" music & BOOK NOW using our easy, online booking 
Unit 9B
30 Tawa Street
Mount Maunganui